The Spanish garlic harvest ended at the end of August with a total production of about 280,000 tons and a reduction of about 20 percent in the area planted. This trend was most evident in the Castilla-La Mancha region, which is also the country's main production area.
Luis Fernando Rubio, director of the National Association of garlic producers and marketers (ANPCA), said: "many producers gave up their crops after a disastrous season in 2018, which has serious Garlic Price and quality problems. This year, the dry weather during the harvest season has had a positive impact on garlic quality. Last year, rain in may caused damage to early garlic in Andalusia, and rain in June also caused damage to Purple Garlic in Castile La Mancha. "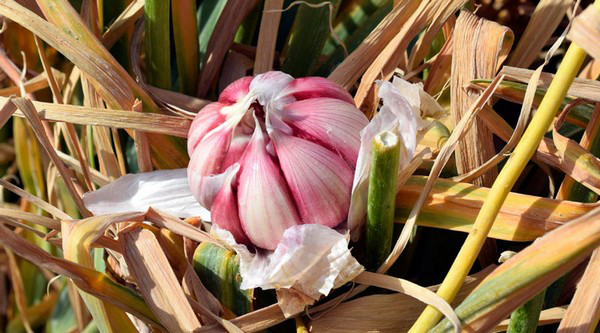 "I don't understand why Europe continues to sell Spanish garlic lower than Argentina or China Garlic Price. Its price seems unable to rebound. Obviously, some growers urgently need to sell their products. Because of the bad experience of the previous season and the strong bargaining power of large distributors, the supply of garlic in Spain has been dispersed. The decentralization of this supply and the arrival of new and inexperienced producers make it difficult for the market price to rise, "said Luis Fernando Rubio.
Earlier this year, after several rounds of negotiations, ANPCA managed to prevent Brazil from raising tariffs on Spanish garlic. "This continues to make Brazil Spain's main customer outside Europe," said Luis Fernando. In fact, in general, Spanish garlic exports grew by about 10%, taking place in distant destinations (such as Canada and the United States) and other third markets. As a result, the inventory for the 2019 harvest will likely be used up before the 2020 harvest.
"At ANPCA, we pay special attention to the quality of garlic, because this is our" key "and the only way to continue to expand our exports and improve prices. Mismanagement can cause great losses to all of us. "We are also involved in the European promotion program and defend European production," said the association's director. The association consists of more than 1800 producers of 56 of Spain's most important garlic marketing companies, which account for 70% of the country's total sales.
In Andalusia, spring garlic with white skin and purple skin has been planted, while in Castile La Mancha, spring garlic with purple skin has been planted. The process will be completed in mid-February. Luis Fernando Rubio said: "the rent level of the land is very high, which slows down the land area's expansion. Compared with this year, the rent seems to be stable. "