Garlic growers in the USA say thanks to President Trump. They are finally winning their 25-year battle against imported Chinese garlic. President Trump slapped the second round of tariffs on Chinese garlic this year, boosting American-grown garlic's demand.
"It's not true that there are no winners in a trade war," said Ken Christopher, executive vice President of Christopher Ranch of California, the garlic producer in the United States. "When President Trump put tariffs on garlic, California garlic was really competitive."
Since the early 1990s, garlic growers in the USA have complained that Chinese garlic exporters are selling large quantities of china garlic to the American market with a price less than its cost. This is a trade practice known as dumping. The U.S. government has investigated, and since 1994, some Chinese garlic companies have indeed been selling garlic in the U.S. "for less than fair value."
Finally, The tariffs on Chinese garlic up to 377% were imposed on any Chinese company that was judged is guilty. But Chinese companies quickly found ways to deal with the penalties, for example, by simply setting up new shell companies.
Christopher admits that cheap Chinese garlic continues to pour into the USA. As a result, 12 U.S. commercial garlic farms that existed in the 1990s, only three commercial garlic farms survived.
Today, American garlic growers in the market say trump's tariffs on Chinese garlic worked because they were comprehensive and straightforward. Importers are not cutting corners now.
Located in Jinxiang County, Shandong Province, the Pioneer garlic group was founded in 2005. As everyone knows, Chinese fresh garlic has always been praised for its stable quality all the time. The best garlic producing area in China is Jinxiang Town, which is known as the hometown of Chinese garlic. Jinxiang garlic has obvious advantages such as large diameter, pure spicy taste, crispy and delicious, no loose petals, anti-mildew, anti-corrosion, and storage resistance.
Our garlic exported to all over the world, mainly in Latin America countries such as Brazil, Colombia, Ecuador, Nicaragua also export other markets:
European Market: the Netherlands, Russia, Ukraine, and other countries,
Middle East market: Saudi Arabia, Qatar, UAE, Iraq, Turkey, and other Middle East countries,
African market: Angola, Senegal, Kenya, Egypt, Tunis, Algeria, and other African countries.
Supply period: Garlic is available all year round.

1)Fresh garlic: early June to August.

2)Cold store garlic: September to next May.
Available sizes: 4.5&up; 5.0&up; 5.5&up; 6.0&up; 6.5&up, etc.
Certificates: Global GAP.
Transporting temp:-2 ℃
Packings: Carton; mesh bag.

Loose packing:

Carton: 5kg, 7kg, 8kg, 9kg, 10kg/box

Meshbag: 7kg, 8kg, 10kg, 20kg/meshbag
Small packing:

200g*25 in 5 kg box/mesh bag  1b*22 in 10kg box/mesh bag

1kg*10 in 10kg box/mesh bag

3pieces in 10kg box/mesh bag  4pieces in 10kg box/mesh bag

5pieces in 10kg box/mesh bag    6pieces in 10kg box/mesh bag
Lead time: Within 10 days after the orders are confirmed.
Top-quality china pure white garlic TO EU market: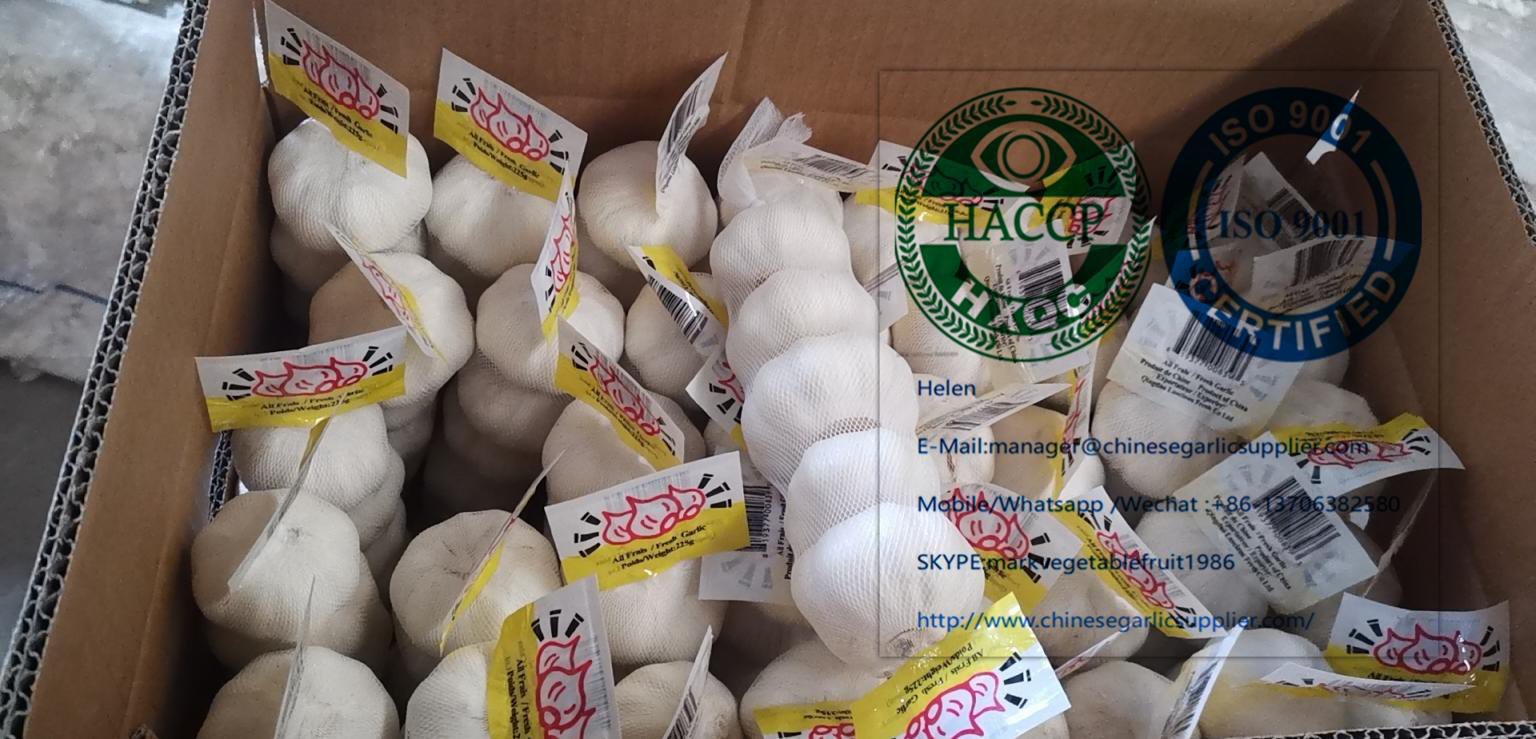 Top pure white garlic 4.5cm to Iraq market through Mersin port. Turkey: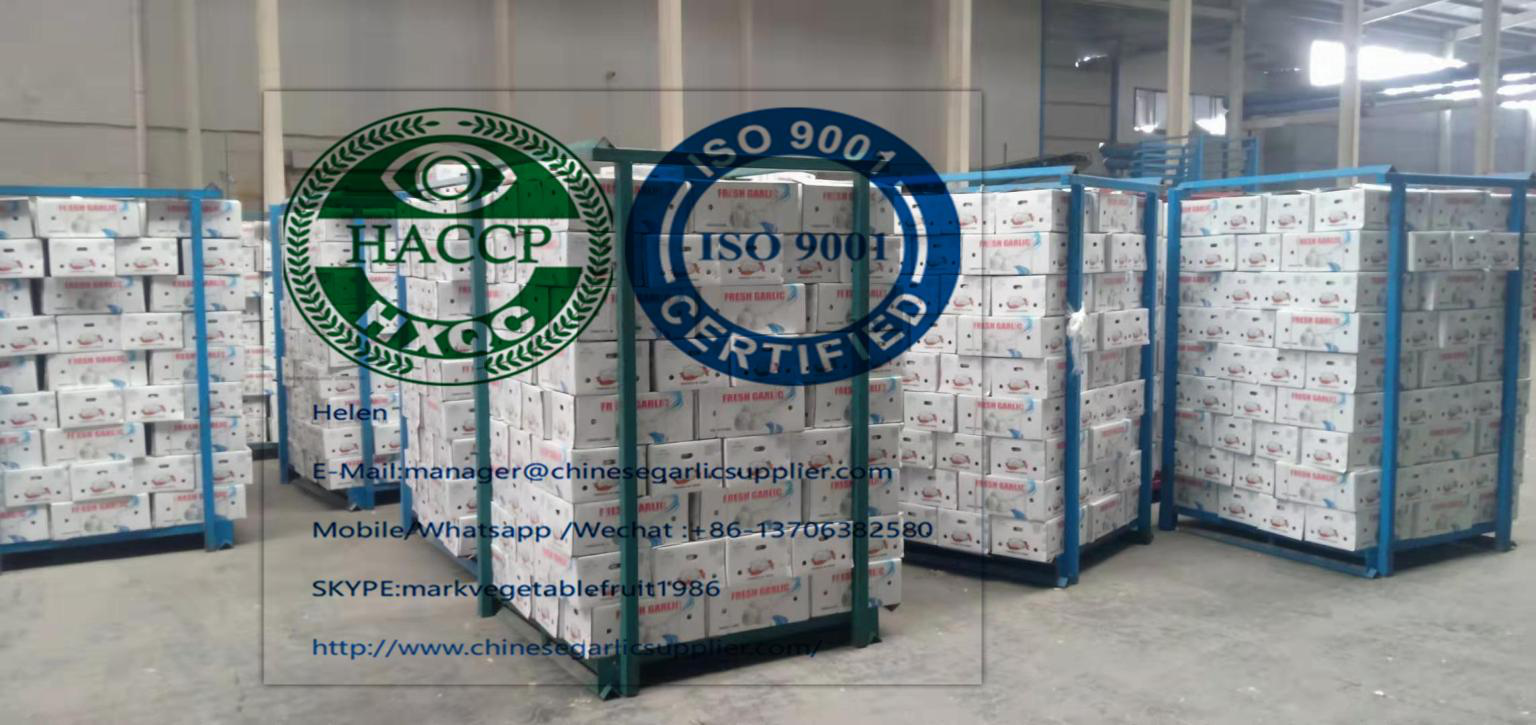 Pioneer garlic group staff visit African client: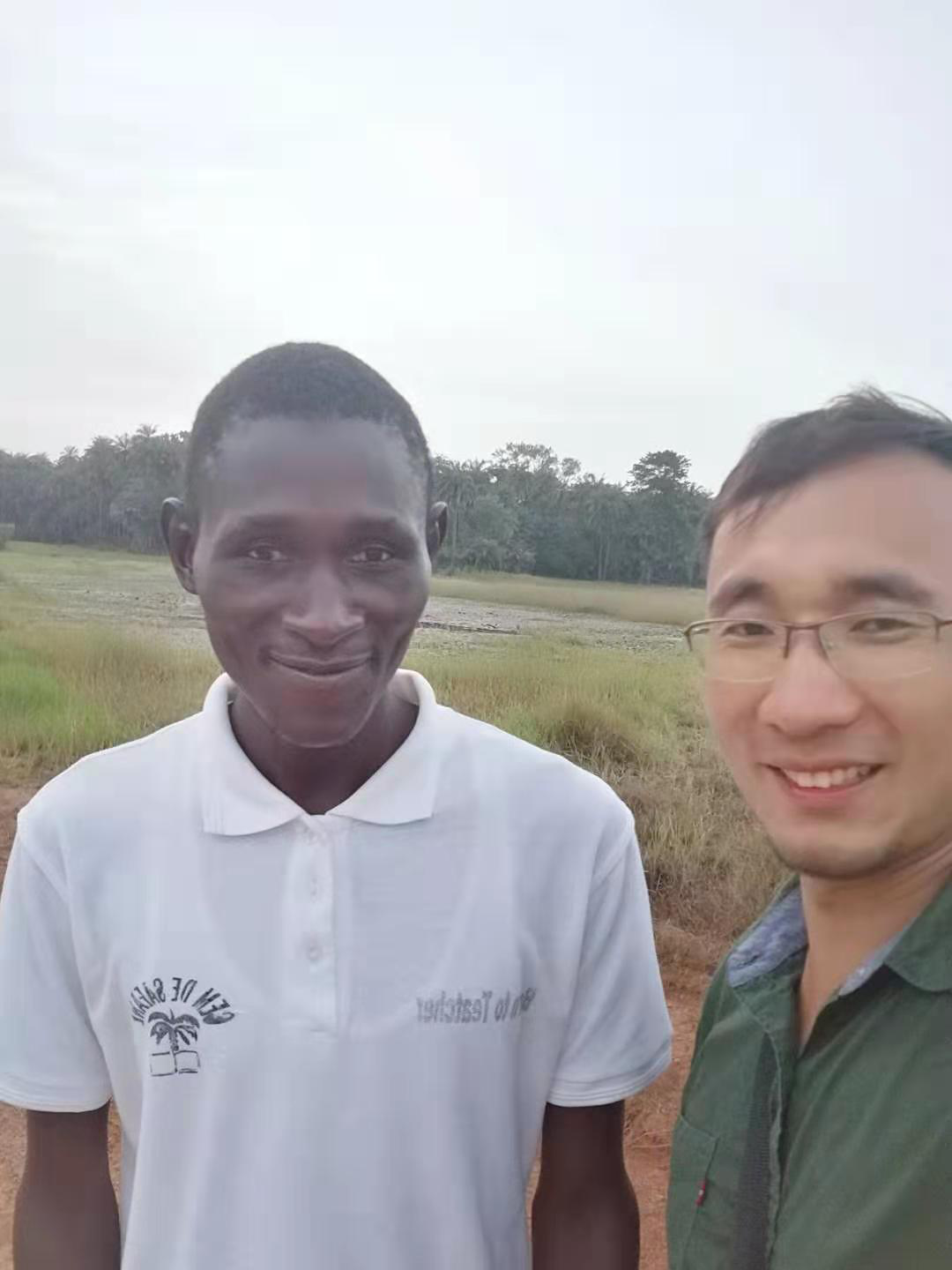 Pioneer garlic group staff visit Europe client: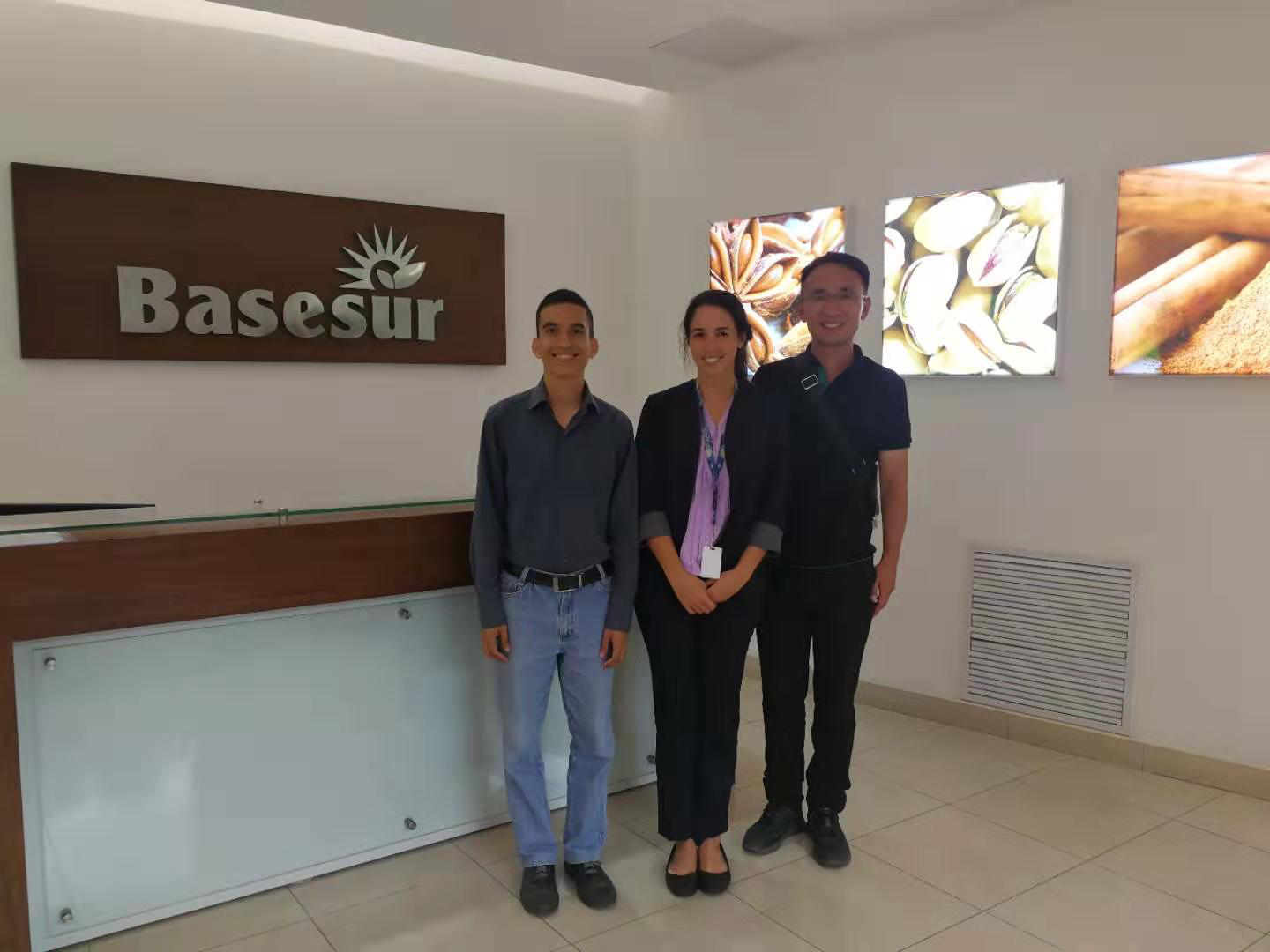 The overall quality of 2019 china garlic is better than the 2018 season, and the size is larger. The main specifications are 5.5cm, followed by 5.0cm and 6.0cm. On the export side, we supply various kinds of packing according to different market demands.
How is China garlic of great benefit to your health?
Bactericidal effect: At present, China garlic is found to have the best bactericidal and bactericidal effect in the original plant, it contains sulfur compounds with a strong bactericidal, and anti-inflammatory effect, a variety of bacteria and viruses have defense and elimination effect.
Anti-cancer: China garlic contains germanium and selenium to protect against cancer cells and cancer cells. Tests found that people with the lowest incidence of cancer who had the highest levels of selenium in their blood.
Reduce blood sugar: China garlic can promote insulin excretion, also can improve the collective cell sugar intake, increase the body's glucose tolerance, quickly reduce the level of blood sugar, at the same time can eliminate all kinds of bacteria caused by infection diabetes, so it is a valid defense and treatment for diabetes.
Maintenance vessels: China garlic can defense the fat accumulation inside the heart head blood-vessel, luring organization internal fat alternation, significantly improve the activity of fibrin ablation, reduce cholesterol, resist platelet accumulation, reduce plasma concentration, improve micro artery dilatation, promote blood vessel stretch, and defense of thrombosis and defense hardening of the arteries.
Prevent colds: China garlic is rich in an ingredient called propylene sulfide, which is very good at killing viruses and parasites, protecting against colds and reducing a range of cold symptoms. It also protects against gastrointestinal disease.
Full of energy: China garlic does have the effect of regulating impotence and helping blood circulation because garlic stimulates the production of nitric oxide synthase, which is an enzyme needed for erections in men.