At present, garlic cultivation worldwide is mainly concentrated in China, India, Brazil, Spain, the United States, South Korea, and Japan.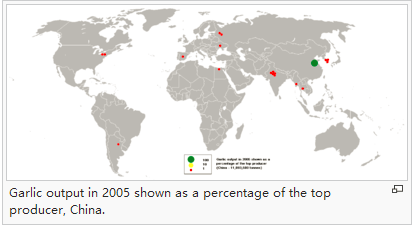 China is the world's largest garlic producer, consumer, and exporter. The annual garlic planting area in China is about 5 million mu, accounting for more than 85% of the world's total supply. It is mainly concentrated in Shandong, Henan, Hebei, Jiangsu, and Yunnan, with a small planting in the three eastern provinces, Gansu, and Xinjiang. Besides, garlic is commonly planted in the provinces in suitable climate areas, but it is mainly used for self-retention or supply to surrounding market towns.
Hybrid garlic is the primary type of garlic in China, and its output accounts for more than 80% of the total. The main planting areas include Jinxiang County, Jining, Shandong, Qi County, Kaifeng, Henan, Zhongmu County, Zhengzhou, Henan, Quzhou, Xuzhou, Jiangsu, Laiwu, Shandong, and Daming Prefecture, Hebei.
Four or six cloves of garlic, so named because each head has four or six cloves of garlic, is highly spicy. In Shandong, where there is a strong garlic atmosphere, few people can eat more than two. The four or six cloves of garlic tincture have high yields and good appearance and are mainly used to supply the supermarkets in major cities and the Japanese and Korean markets. The main planting areas are Lanling County (Cangshan), Eastern Suburb of Handan (formerly Yongnian County in Hebei Province), Shanghe County, and Huimin County.
Hybrid garlic, the fruit of China-Soviet cooperation in the 1950s and 1960s, has about 20 petals on each head, is fresh and juicy, and has a good taste.
Yunnan single-headed garlic is produced on the Erhai Lake. One clove is one. It is mainly exported to Europe and has a high spiciness, beautiful appearance, and high value.
Northwest garlic, also known as purple-skinned garlic, is planted in Gansu, Xinjiang, and other regions.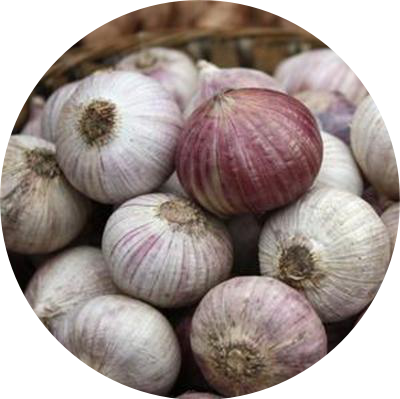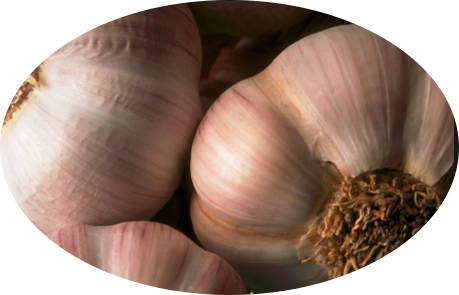 Northeast garlic, commonly known as dog tooth garlic, has many petals and is slender. It is mainly supplied to the local market. Other varieties include Sichuan Wenjiang garlic and Sichuan garlic, which are distributed on the vast Chinese land.
PIONEER GARLIC GROUP in JinXiang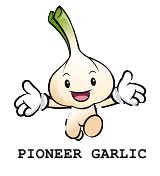 Located in Jinxiang County, Shandong Province, the Pioneer garlic group was founded in 2005. Our Normal white garlic and pure white garlic are exported to all over the world, mainly in Latin America countries such as Brazil, Colombia, Ecuador, Nicaragua and also export other markets :
①European market: the Netherlands, Russia, Ukraine, and other countries,
②Middle East market: Saudi Arabia, Qatar, UAE, Iraq, Turkey, and other Middle East countries,
③African market: Angola, Senegal, Kenya, Egypt, Tunis, Algeria, and other African countries.
Supply period: Garlic is available all year round.

1)Fresh garlic: early June to August.

2)Cold store garlic: September to next May.
Available sizes: 4.5&up; 5.0&up; 5.5&up; 6.0&up; 6.5&up, etc.
Certificates: Global GAP.
Transporting temp:-2 ℃
Packings: Carton; mesh bag.

Loose packing:

Carton: 5kg, 7kg, 8kg, 9kg, 10kg/box

Meshbag: 7kg, 8kg, 10kg, 20kg/meshbag
Small packing:

200g*25 in 5 kg box/mesh bag  1b*22 in 10kg box/mesh bag

1kg*10 in 10kg box/mesh bag

3pieces in 10kg box/mesh bag  4pieces in 10kg box/mesh bag

5pieces in 10kg box/mesh bag    6pieces in 10kg box/mesh bag
Lead time: Within 10 days after the orders are confirmed.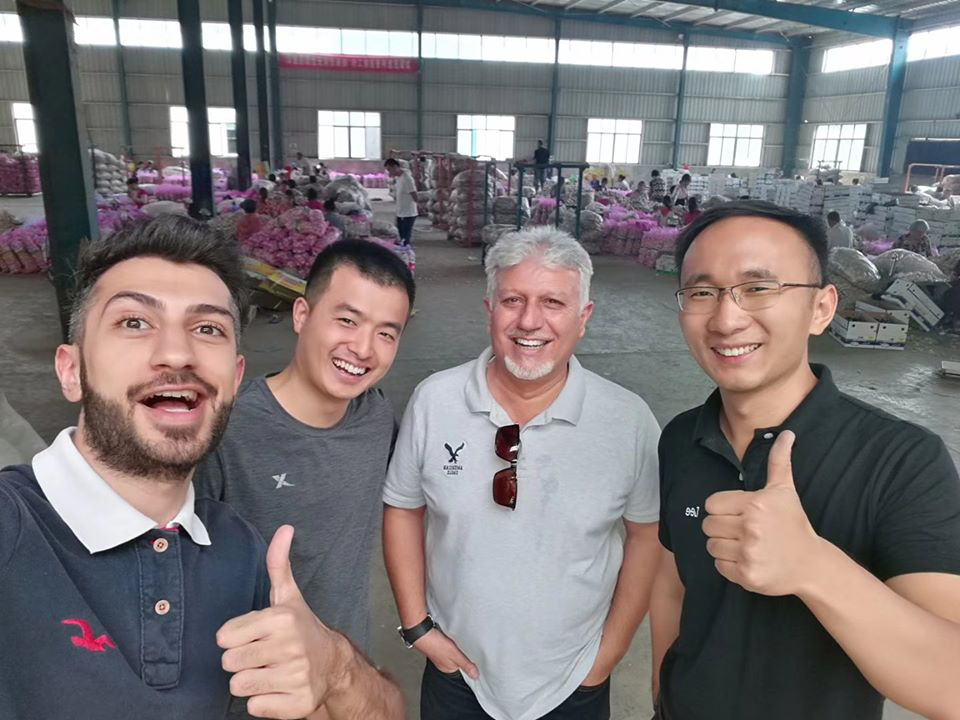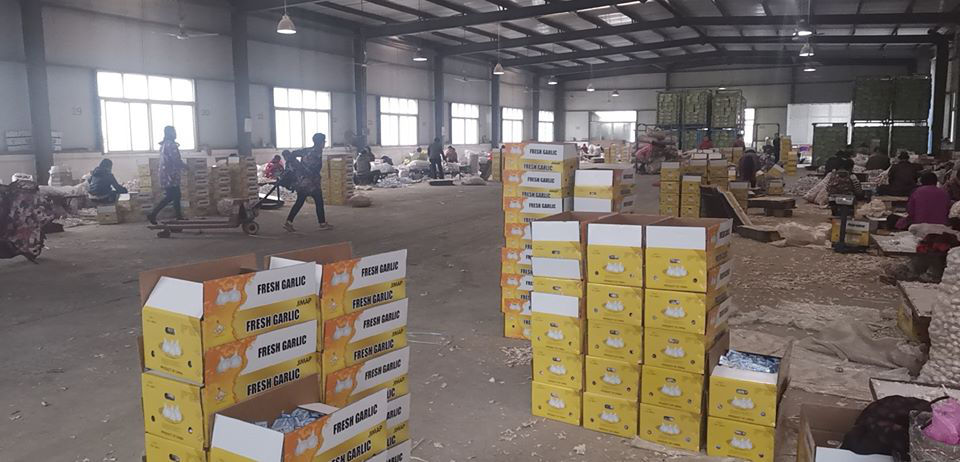 For more garlic pics, Pls check my Facebook/ Linkedin and website :
Facebook:
https://www.facebook.com/emma.wu.1806253
Linkedin:
https://www.linkedin.com/in/emma-wu-1732b4190/?lipi=urn%3Ali%3Apage%3Ad_flagship3_feed%3BJ17ZWVWnRny8wqXRaJvTLA%3D%3D